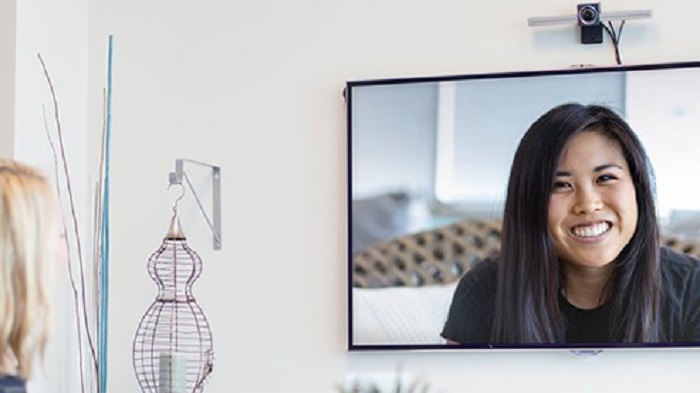 Top Quality with a modest cost
The Highfive brings you the top quality with a modest cost and can be affordable for any business or person. The Highfive starts as low as $100 per month for the Essential and goes up to $279 per month for the Professional experience. 
Security
When using Highfive all calls are 128-bit AES encrypted and the single sign-on and domain-based security ensure only your employees can start Highfive calls. Also the waiting room prompts attendees to let in the right people and not just let anyone connect to your calls.
Allows Multiple Connections
The Highfive allows you to have up to 25 callers per meeting, and allows callers to be in different locations for the meetings.  That eliminates waiting for that one person that's always late for meetings and allows them to access the meeting from anywhere on their mobile device. Highfive meetings are compatible with all of your personal devices—iOS, Android, Mac, Windows.
Dolby Audio
Highfive uses Dolby voice to deliver crystal clear calls to its users and makes it sound like each person has their own personal microphone. It can pick up even the quietest of whispers from across the room. Dolby Audio also cancels out noise, if one caller is in an airport or train station the other callers won't hear the noise.  
Video Conferencing Made Easy!
A sleek and easy to use HD video conferencing camera that is at the same time inexpensive, secure, multiple Viewers and Dolby Voice Audio!
STANDARD PACKAGE: $99.00/mo
Everything in Essential, plus

Unlimited phone dial-ins

Unlimited International dial-ins

Up to 50 callers per meeting

Single sign-on and Active Directory

Custom branding on TV and apps

Custom domain

Advanced administration

Usage analytics

Option to add call recording

Mix with Professional or Professional Plus bundles
ESSENTIAL PACKAGE: $149.00/mo
All-in-one device with simple, cloud conferencing software
Unlimited wireless TV projection
Unlimited video conferencing
Unlimited remote screen sharing
Unlimited meetings and hosts
Access on secure and guest WiFi
Wireless control via apps
Cross-platform: macOS, Windows, iOS, Android
Up to 8 callers per meeting
Simple meeting URLs
No meeting passwords or IDs
Slack integration
Outlook integration
Google Calendar integration
128-bit AES encrypted calls
Phone, chat, email support
PROFESSIONAL PACKAGE: $279/mo
Everything in Essential, plus

Everything in Standard, plus:

Premium audio, powered by Dolby Voice™

Audio device from Dolby

Stereo, spatial voice separation

360-degree audio capture

Dedicated Success Manager

Network evaluation, optimization

Admin and employee onboarding

On-site and virtual training

Mix with Standard bundle