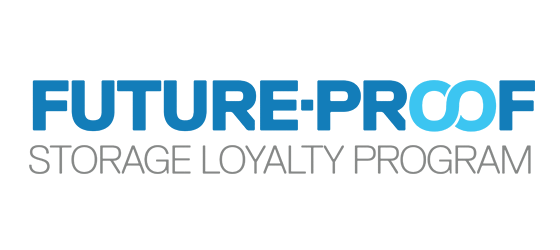 Dell Technologies SC Series Storage
Turbocharge your servers and data centers and lower TCO with the speedy, highly scalable Dell Technologies  SC Series Storage. Provide all-flash or hybrid storage (hyperconverged) at an exceptional cost, and support up to 10,000 MS-Exchange mailboxes in 2U of rack space. Dell Storage SC series offers many of the same software and data protection features in Storage Center with cost effective affordability. Enterprise-class scale-out NAS with competitive TCO, up to 4PB in a single file system & over 20PB in a unison enhanced global namespace. Self-optimizing SSD, HDD or hybrid configurations offer a cost effective high-performance solution for cross functional application environments. Overcome diverse storage challenges with the flexible, powerful future-ready auto-tiering and enterprise-class storage features
Dell Technologies SC Series
SC 3000
SC 5020
SC 7020
SC 9000

Unprecedented advantage at this price point
Why should budget constraints limit your access to state-of-the-art storage technology? The new SCv3000 Series arrays pack more advanced capabilities in an entry-level hybrid solution than ever before, helping even the smallest companies compete effectively against larger, more expensive deployments.
SCv3000 starting cost is among the lowest in the industry – but don't let the price fool you! This array punches well above its weight, offering a unique combination of features designed to accelerate business outcomes for budget-conscious customers.

Crank up the performance, crank down the cost
SC5020 makes storage cost savings automatic with a modern architecture that optimizes your data center for economics while delivering transformational SSD, HDD or hybrid performance. SC Series provides the lowest effective price/GB for flash and hybrid flash*, giving companies of any size the technology advantage they need to compete in today's fast-changing markets. Highlights include:
Data Progression – Achieve IOPS goals with the least expensive mix of storage media, even as performance needs evolve
Deduplication & Compression – Dramatically reduce the raw capacity required to store your data
RAID tiering – Eliminate manual provisioning, increase efficiency and utilization
Federation – Simplify multi-array environments with quick and seamless data movement, plus proactive load balancing assistance via Live Migrate and Volume Advisor.
ProSupport Services – Reduce deployment costs with remote installation options that ensure your project goes right the first time.
Persistent software licensing – Future-proof your investment, minimize the cost of upgrades and expansions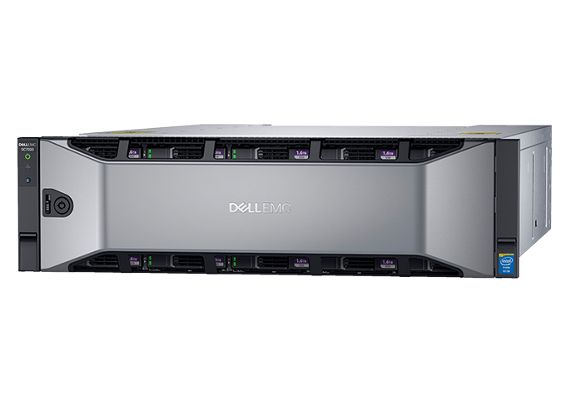 Conquer storage challenges now and in the future with the SC7020
Control the deluge of diverse data you manage and stay future-ready with the Dell EMC SC7020. The SC7020 combines more capacity and greater flexibility together in one system to simplify management and lower costs. The SC7020 offers flexible features that can help you achieve:
Scalable IOPs with block data Over 10:1
capacity savings with intelligent deduplication and compression*
Over 60 percent reduction in rack space required*
Optimized performance at an affordable price
SC7020 supports multiple protocols — Fibre Channel and iSCSI – and is easily managed with Dell EMC Storage Manager (DSM).
Scale, streamline and accelerate your enterprise data center
The SC9000 provides an ideal solution for large-scale storage, high-end workloads and distributed enterprise environments. Our latest flagship array offers all the industry-leading capabilities of the SC Series line in a fully upgraded, more scalable system. Enhancements include:
40% more IOPS,* over 110% more throughput*
Dual 8-core Intel® Xeon®, 4x system memory
Intelligent deduplication and compression Multi-array federation and auto-failover
Enhanced virtualization and encryption
Cross-platform replication and shared management with PS Series arrays
The SC9000 is backed by Dell Copilot Services, which combines centralized support, education and sales resources with 24x7 active system monitoring to help improve performance and stability.
Reach Out!
Contact us for more information and help choosing the right Dell Storage solution for your business.