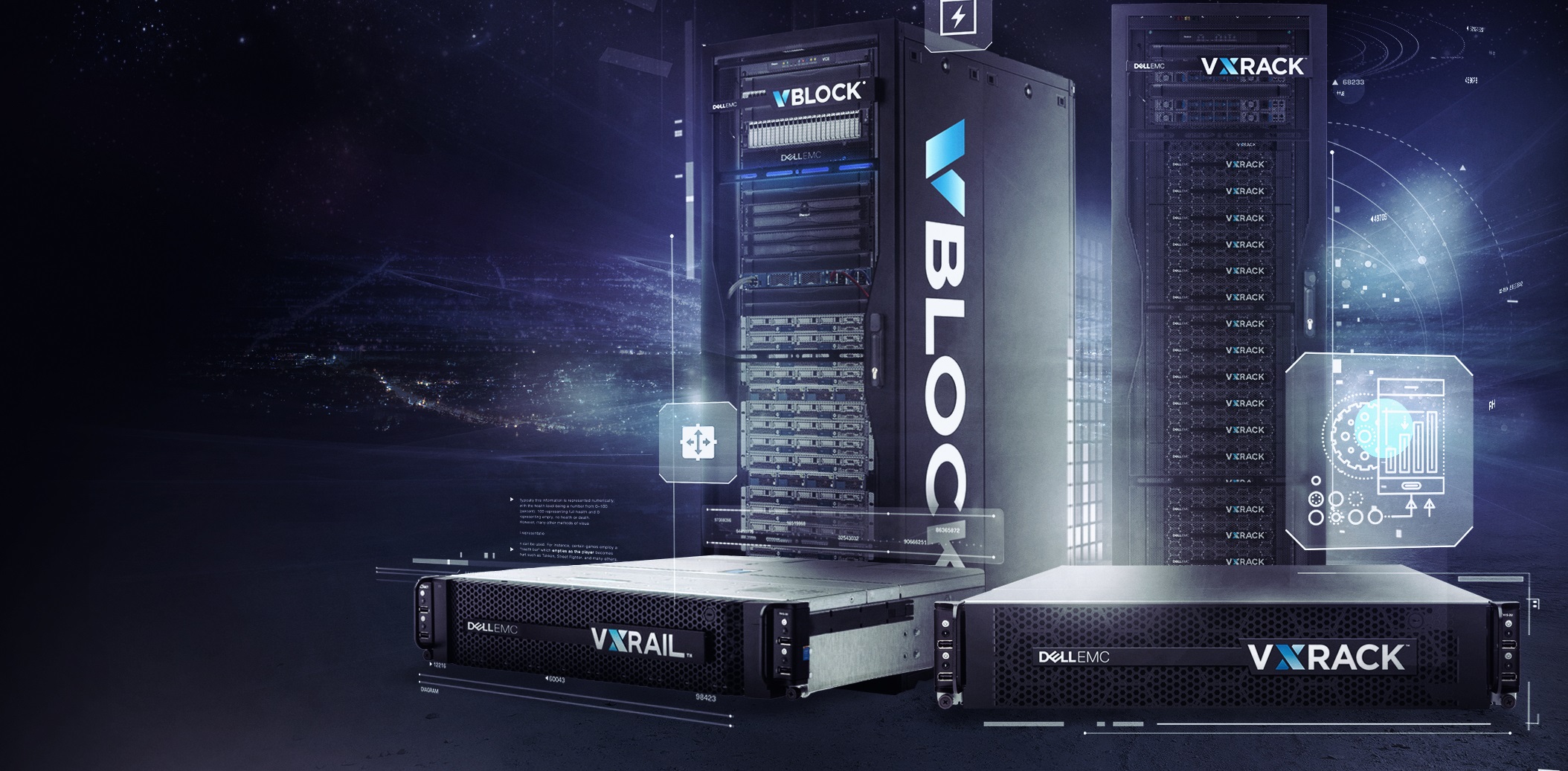 Hyperconverged Infrastructure, making IT easier!
Hyper-converged infrastructures, which combine full-featured storage, compute and networking functions into a single solution or appliance, typically for virtualized environments, continue to gain momentum as organizations reap the benefits of faster time-to-value and more efficient operations from flexible, scalable, streamlined IT. 
Dell's hyper-converged infrastructure portfolio offers customers the industry's only single source for the broadest portfolio of the most trusted hyper-converged infrastructure solutions. Dell to resell EMC hyper-converged offerings including VCE VxRail™ Appliance Family, VCE VxRack™ Node and VCE VxRack™ System 1000 FLEX. Dell introduces flexible Dell VMware Virtual SAN Ready Nodes based on Dell PowerEdge servers. Dell XC Series improves performance as the industry's first Nutanix-powered systems with the latest Intel processors. Dell adds VMware Virtual SAN support for the Dell Hybrid Cloud Platform with VMware.
Hyperconverged Infrastructure Portfolio
Benefit from the breadth of Dell Technologies HCI portfolio. Transform operations with turnkey integrated systems that accelerate IT outcomes, or continue to leverage existing operating models while gaining HCI benefits through flexible, pre-validated HCI building blocks.
Select the best Hyperconverged Infrastructure product for your business
The Dell EMC HCI portfolio is built on the pillars of modern IT: flash, cloud-enabled, scale-out and software-defined technologies. Accomplish complex workloads with ease and agility. Scale as business expands. Operate more efficiently.