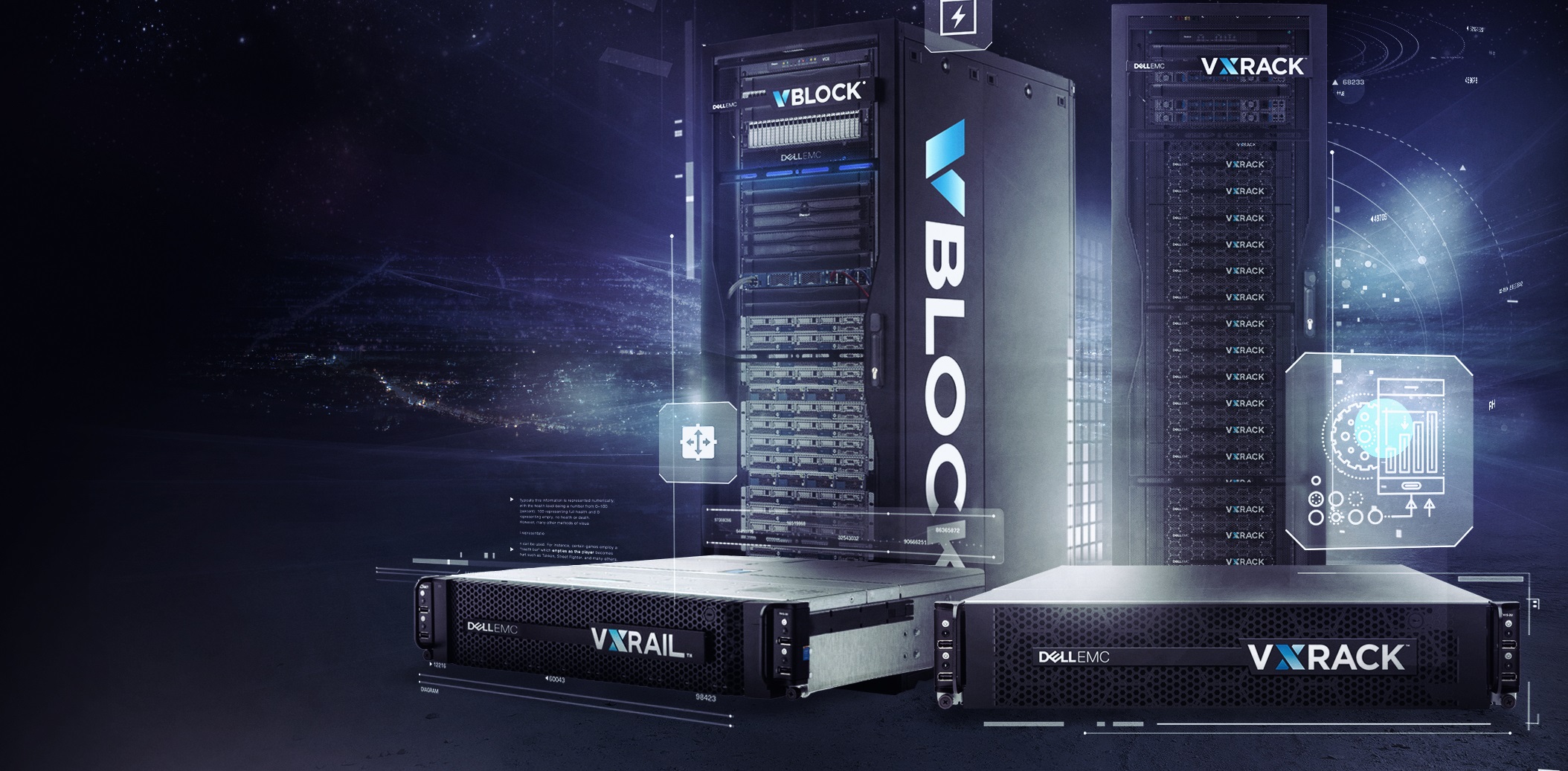 Hyperconverged Infrastructure, making IT easier!
Hyper-converged infrastructures, which combine full-featured storage, compute and networking functions into a single solution or appliance, typically for virtualized environments, continue to gain momentum as organizations reap the benefits of faster time-to-value and more efficient operations from flexible, scalable, streamlined IT. 
Dell's hyper-converged infrastructure portfolio offers customers the industry's only single source for the broadest portfolio of the most trusted hyper-converged infrastructure solutions. Dell to resell EMC hyper-converged offerings including VCE VxRail™ Appliance Family, VCE VxRack™ Node and VCE VxRack™ System 1000 FLEX. Dell introduces flexible Dell VMware Virtual SAN Ready Nodes based on Dell PowerEdge servers. Dell XC Series improves performance as the industry's first Nutanix-powered systems with the latest Intel processors. Dell adds VMware Virtual SAN support for the Dell Hybrid Cloud Platform with VMware.