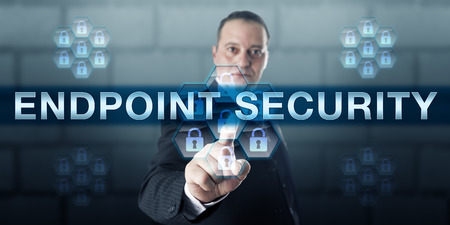 Next Generation Endpoint Security Solutions
Providing antivirus, anti-ransomware, protection against zero-days and rollback
Pinnacle's next generation endpoint security prevents, detects and responds to all threats that might affect any of your organization's assets. You get 360 degrees visibility, insights on the risks exposure and the tools to enhance the security posture.
At Pinnacle we help fortify your endpoint security with over 30 security modules, including low overhead Endpoint Detection and Response, risk analytics and endpoint hardening. Get full protection with speed, accuracy, low administrative overhead and minimal performance impact.
Some of the benefits of choosing our Next Generation Endpoint Security:
Complete data protection – protects against viruses, malware, worms, Trojans, ransomware, zero-day vulnerabilities, spyware and rootkits
Advanced threat defense – uses behavioral detection to keep a close watch over background processes and applications to monitor suspicious activity
Multi-layer ransomware protection – provides a "quarantined zone" where stored personal files will be impervious to ransomware encryption
Rescue mode – can be run in rescue mode, which can eliminate viruses that run before or as your computer is booting
Anti-phishing – blocks bad URLs that contain viruses and malicious activity
Anti-fraud – warns you before you visit dubious websites that may try to scam you
Secure browsing – scans your search results before you visit any links
Cloud integration – scans data signatures in the cloud to further lessen the impact on local memory and CPU utilization
Game, movie, and work modes – smart software can detect if you're gaming or watching a movie to avoid inundating you with messages and alerts
Battery mode – special mode designed for peak energy efficiency
Online identity protection – the unique browser will protect you from online fraud and identity theft
Social network protection – scans potentially harmful links on social media for added protection
Password manager – free password manager to securely store all your usernames and passwords
File shredder – permanently deletes sensitive data in a manner that can't be recovered
Contact us today to learn more about our endpoint security solutions for your company.
Next Generation Endpoint Security
Contact us today for more information on our Next Generation Endpoint Security and any questions you may have about our services.