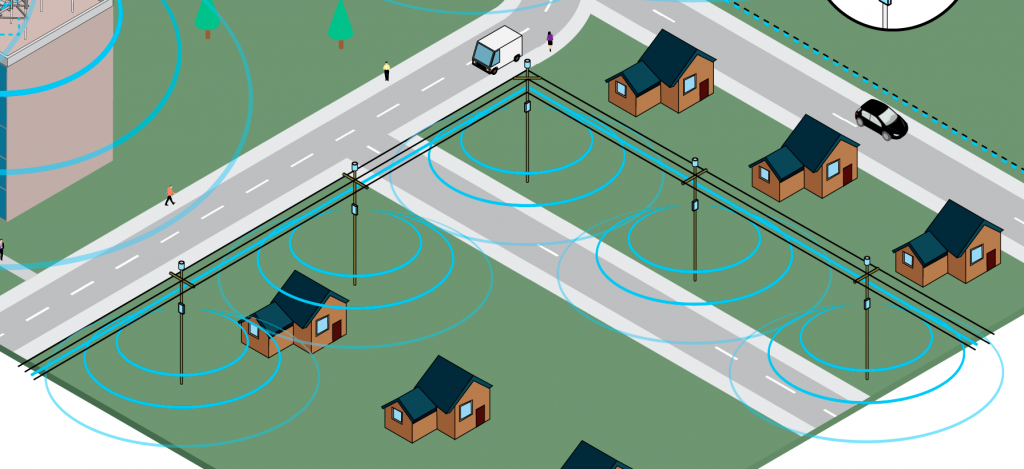 Ubiquiti Wireless large scale WIFI ranges are amazing!
Is your business wanting to implement one of the best performing wireless network on the market right now? Ubiquiti Wireless has many different types of networks to choose from. If you are looking for Wifi for your hospital, hotel, school, or small business that has the performance of fiber, let us conduct a consult with you to go over the possibilities of Ubiquiti. In the meantime research the Ubiquiti Network Planner and see whats needed.
Pinnacle is your go to source for Ubiquiti Wireless products!

Sleek Industrial Design
Featuring a clean industrial design, the UniFi® AP can be integrated seamlessly into any wall or ceiling surface (mounting kits included). The LED indicator simplifies deployment and configuration.

Scalability for Thousands
With its software-based capabilities, the UniFi® virtual control plane allows for unlimited scalability under one centralized controller.

Rapid Deployment
Plug and Play installation and intuitive management reduce the need for dedicated IT personnel resources.

Amazing Long-Range Links
The UniFi® AP-LR offers a longer range – up to 183 m – more than the base model UniFi AP or UniFi AP-PRO.

Simultaneous Dual-Band Wi-Fi
The UniFi® AP-PRO supports up to 300 Mbps, 2x2 MIMO for the 5 GHz band and up to 450 Mbps, 3x3 MIMO for the 2.4 GHz band.

Affordable Enterprise Wireless
The UniFi® AP is available for less than $100 USD MSRP, delivering high-performance Wi-Fi in a streamlined form factor.

No Software Fees
The UniFi® Controller software is bundled with the UniFi AP hardware at no extra charge — no separate software, licensing or support fee.
Reach Out!
In this contact us form you can request information to start the discussion about your needs.