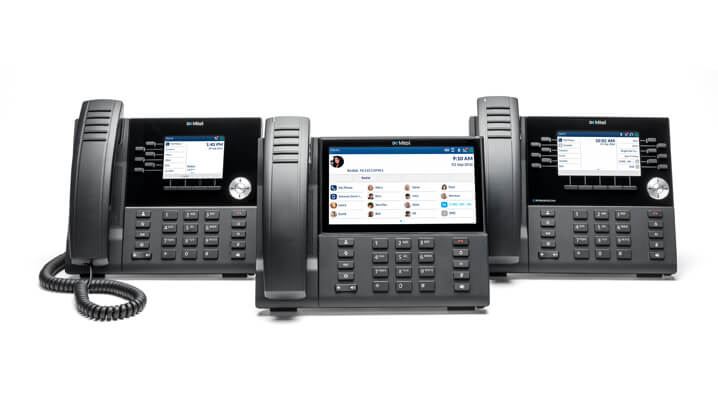 Voice over IP (VOIP) that you can trust!
Voice over IP is a methodology and a series of technologies for the delivering voice communications and multimedia sessions over Internet networks. The terms Internet telephones, broadband telephones, and broadband phones are specifically referring to the provisioning of communications services over the Internet, rather than public switched telephone networks like a land line telephone.
Unsure whether your business needs to migrate to the cloud or a on-site solution? Let Pinnacle help you through the process on deciding: Migrate to the cloud or On-site phone system.
Cloud Business Phone Systems
Mitel's cloud-based systems are a powerful, scalable family of platforms that deliver hosted voice, unified communications and collaboration to businesses of all sizes and sophistication levels. Learn More
On-Site Business Phone Systems
Mitel offers industry-leading on-site communications solutions for businesses of all sizes. Our on-premise solutions are simple yet comprehensive, flexible and reliable. Learn More
Let Pinnacle Computer Services be Your Voice Over IP phone Service Center!
Reach Out!
In this contact us form you can request information to start the discussion about your needs.
Some of our popular IP Phones