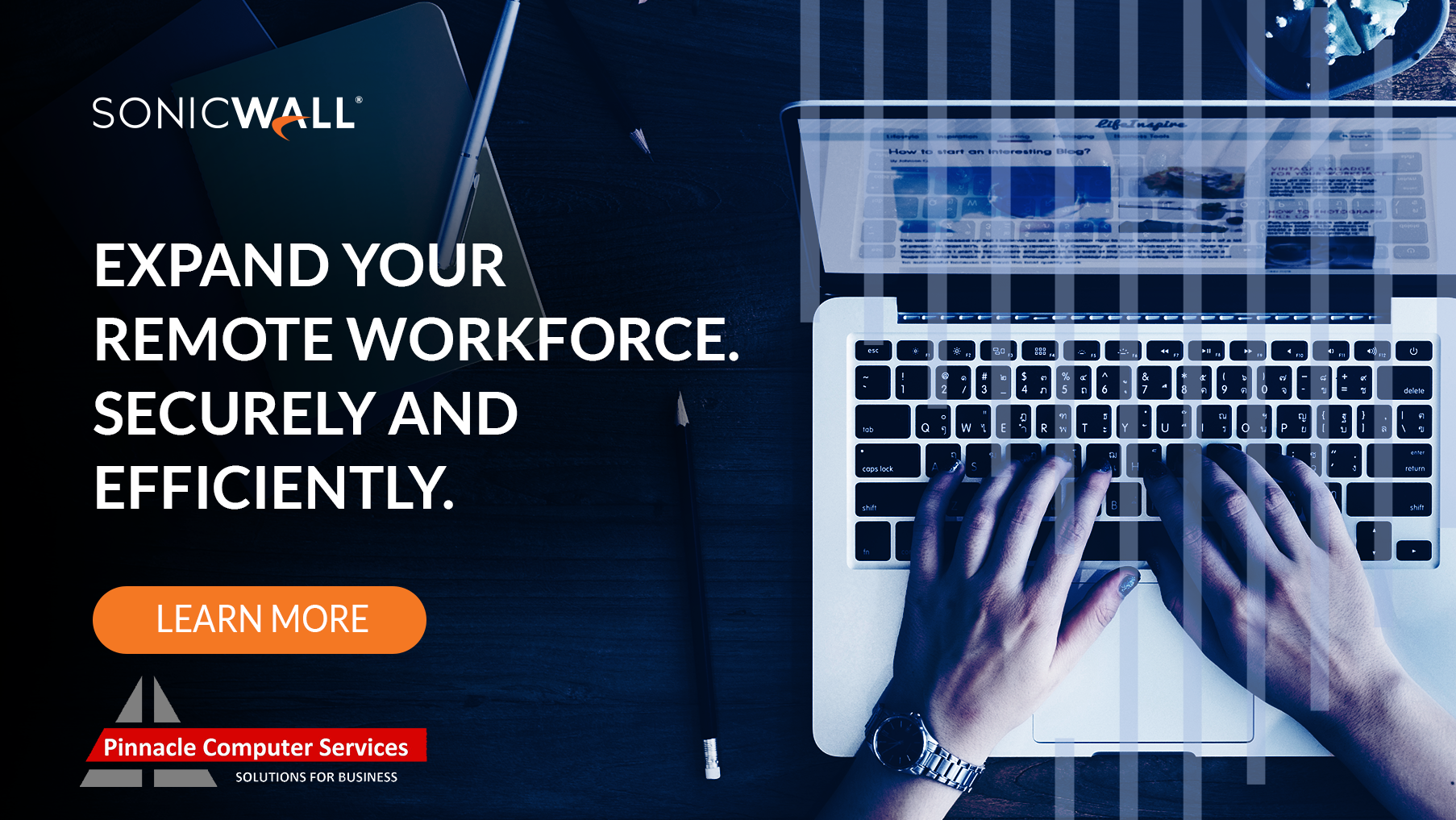 Small- and medium-sized businesses (SMB) require agile solutions to connect remote and work-from-home employees. Implement SonicWall Secure Mobile Access (SMA) to concurrently and safely connect up to 250 remote employees and devices.
Virtual secure access gateway that provides anytime, anywhere access to any application
Easy-to-use VPN solution that connects up to 250 concurrent users
Integrity and health profile check of connecting devices
Real-time security for users and data within cloud applications (e.g., Office 365, G Suite), including email, messaging, file sharing and file storage (CAS bundle only)
Endpoint protection against next-generation malware, ransomware and encrypted threats; includes automatic 'rollback' of infected machines (Capture Client bundle only)
Contact us for more information on SonicWall Secure Mobile Access and help implementing in your business.