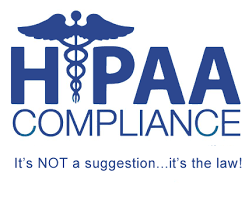 Pinnacle Now Offers HIPAA Compliance
We now offer HIPAA Compliance for our clients and hope to make your life a little more easier by protecting you and your business and guiding you through HIPAA, leaving you stress free and safe. We promise you the best protection on the market and cover every aspect of the regulation and document every step of the process.
HIPAA seal of compliance verified!
Contact us if you would like to learn more about this awesome new service we offer! 812-476-6662 or info@pinncomp.com