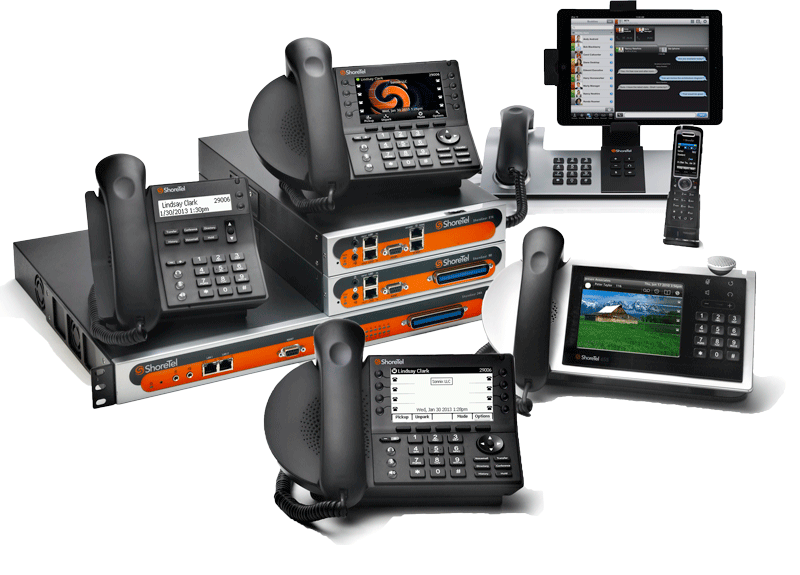 ShoreTel Premise
Every business uses telephones, but for most businesses selecting an office phone system is difficult. It is the lifeline that connects the business to the ShoreTel Premise world: your employees, customers and vendors. Great phone systems must be reliable and easy to use, in order to keep you connected. Considerations include cost, benefits, and feasibility. At Pinnacle Computer Services we have chosen ShoreTel as our choice of VOIP phone system due to the proficiency and accuracy of ShoreTel Premise
Ensuring Best Performance For Your Business Communications
Make sure your team, network and processes are trained and optimized for best business phone system performance. Whether or not you have an IT department, ShoreTel can work with you and your partners to ensure your IP networks are designed, configured and mangaged for optimum performance through all stages of the project lifecycle—from project Discovery, to Delivery, and ongoing Management.
Business Continuity—confirm the network is optimally configured for support of ShoreTel solution- Reduced Time to Deployment—improve speed and efficiency of migration- Quality Assurance—validate the network has the capacity to support the planned installation- Unique Solutions—develop custom integrations and solutions
Need help with your ShoreTel Premise Setup?
Use the below contact form and someone will be with your shortly!